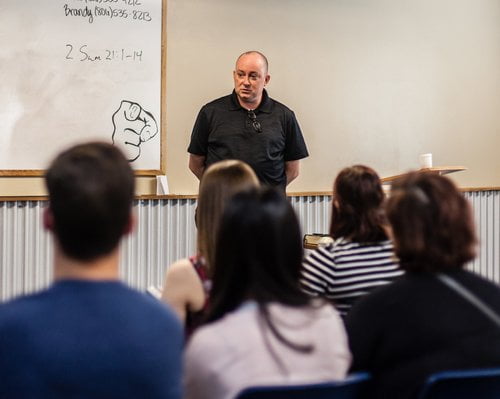 DEAN DANIEL
Student Pastor
Dean Daniel is currently serving as Student Pastor. He accepted Christ at the age of thirteen and surrendered his life to ministry in 2007. He has served in various youth and adult ministries both in Lubbock and in overseas mission fields. Dean graduated in June of 2011 with a Bachelor of Arts in Religion and is currently working towards a Master of Arts in Religion through Wayland Baptist University.
Dean and his wife, Brandy, were married in 1995 and have two children: Danny, age 22, and Philip, age 19. He loves being with his family, reading, and playing guitar.
Dean's vision is to see discipled students living out their faith in real ways, doing the good works "which God prepared in advance for us to do." He has a special heart for students and enjoys helping them to grow in Christ and share their faith with others.
Worship With Us
Sundays at 10:45am
Location
3601 50TH STREET
LUBBOCK, TX 79413