Join us this Sunday at 10:45 AM, in person or online!
One Church.
Wherever You Are.
Welcome to Monterey!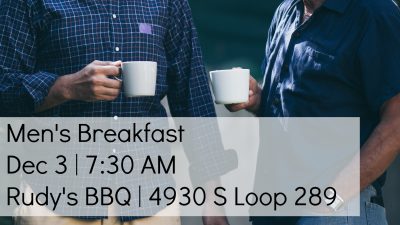 Join Dr. David at 7:30 AM on Friday, December 3rd for breakfast at Rudy's BBQ - 4930 S Loop 289.  This is a great time to get to know other men in the church... and bring a guest!
read more
Worship With Us
Sundays at 10:45am
Location
3601 50TH STREET
LUBBOCK, TX 79413