Join us this Sunday at 10:45 AM, in person or online!
One Church.
Wherever You Are.
Welcome to Monterey!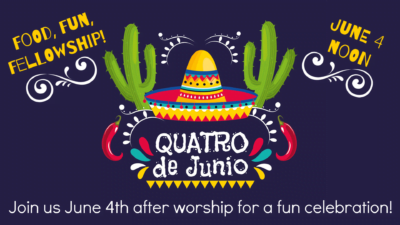 Come join us on June 4th, Quatro de Junio!  We will celebrate the beginning of Summer together with a fiesta celebration of great food, fun and fellowship!  Bring your sombrero and join us!
read more
All of us have those times and seasons where we feel forgotten by God. In this special message from Dr. David, he shares from Psalm 13 and what we're to…

Worship With Us
Sundays at 10:45am
Location
3601 50TH STREET
LUBBOCK, TX 79413