Join us this Sunday at 10:45 AM, in person or online!
One Church.
Wherever You Are.
Welcome to Monterey!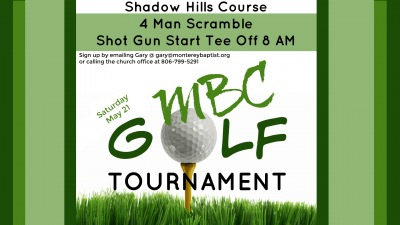 If you have not had a chance to sign up for the MBC Golf Tournament  on May 21st, please email gary@montereybaptist.org or call the church at 806-799-5291 and we get your team or you signed up!  The cost is $50 per person and includes breakfast, lunch, 18 holes and a...
read more
Reading the story of the Exodus, we're discovering that their struggles with God are similar to our struggles with God. However, there is one question that we need to ask,…

Worship With Us
Sundays at 10:45am
Location
3601 50TH STREET
LUBBOCK, TX 79413