Join us this Sunday at 10:45 AM, in person or online!
One Church.
Wherever You Are.
Welcome to Monterey!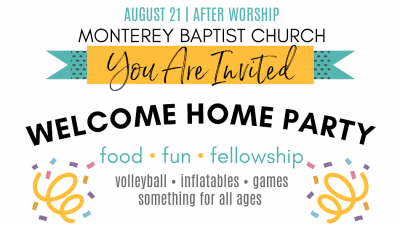 Join us for a great time of fun, food and fellowship as we celebrate the end of summer and get ready for the fall!  We will serve hamburgers and hotdogs with everything provided.  What can you bring? Just bring a lawn chair to sit in and don't forget to invite a...
read more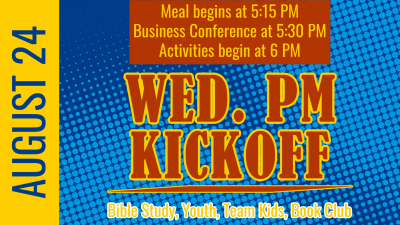 Join us Wednesday, August 24th as we kickoff the new fall season!  Mr. Bill will fix a great mexican stack meal for 5:15 PM.  We will then go into Business Conference at 5:30 PM.  At 6 PM we begin activities!  You can join in on the Bible Study, Book Club, Youth or...
read more
Worship With Us
Sundays at 10:45am
Location
3601 50TH STREET
LUBBOCK, TX 79413